Cast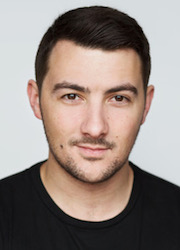 Luke Adamson
Cast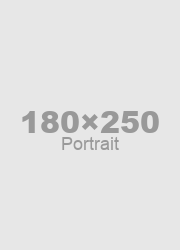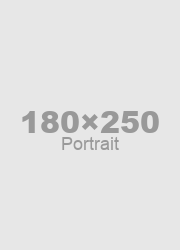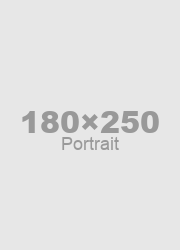 Creatives
Alan Lane
Director
Alan Lane is Artistic Director of Slung Low directing most of their work over the last decade including projects with the Barbican, the RSC, The Almeida, West Yorkshire Playhouse, Liverpool Everyman, Sheffield Theatres, Singapore Arts Festival and the Lowry. Slung Low make work on trains, castles, swimming pools, fishing boats and town centres.
In 2017 Slung Low headlined Hull UK City of Culture 2017 with Flood by James Phillips: a 4 Part epic performed online, live and on the BBC. Over half a million people saw a part of Flood.
Alan has directed in places as wide ranging as the National Theatre of Croatia, Buckingham Palace and in a village in Purulia, Southern India.
He was the Artistic Director for the National Commemoration of the Centenary of the Battle of the Somme on 1st July 2016.
He most recently directed Handlooms, a play by Rani Moorthy written to be performed in a sari shop.
For young audiences he created 59 Minutes to Save Christmas for the Barbican Centre and Emergency Story Penguin for DepArts.
Bobby Delaney
Composer
As Musical Director, Bobby has worked on The Witches, West Yorkshire Playhouse, Calamity Jane, Watermill and Tour and The History Boys, West Yorkshire Playhouse. He has written music for theatre for ten years. Selected acting credits include A Midsummer Night's Dream (Sheffield) Annie (Piccadilly, West End and Toronto) Spamalot (Playhouse, West End) All's Well that Ends Well (National Theatre) Henry V (Regents Park Open Air) Enjoy (West Yorkshire Playhouse) Calamity Jane (Watermill) Pantomimes in Northampton and Llandudno and seasons with The Lamb Players as composer, actor and director.
Brian Hargreaves
Musical Director
Brian is a multi-instrumentalist Musical Director, composer and producer.
Brian plays Tenor Sax with The Heavy, performing on The Tonight Show with David Letterman and The Late Late Show with Craig Ferguson. He has toured the US, Japan, Europe, Singapore, Dubai and Hong Kong, and festivals including Edinburgh Fringe, Glastonbury, Ottawa Jazz and Fuji Rock.
Theatre credits: MD/Performer Cinderella A Fairytale (2016 Tobacco Factory/Travelling Light) Performer/Musician – Sleeping Beauty (2015, BOV) Actor/Musician Swallows and Amazons (2014, BOV); MD/Composer/Performer World Cup 1966 (2014, BOV); MD/Composer/Performer Little Table Of Delights (2014, Theatre Damfino); MD Pirate Gran (2014, Scamp); MD/Performer/Devisor Stickman (2008 – 2011, Scamp); Musician/Performer Cinderella (2012 Travelling Light/Tobacco Factory).
Recorded Credits: 'Halaska' – BBC/Holland America 2017; The Heavy - 'Great Vengeance & Furious Fire' 2007; 'The House That Dirt Built 2009; 'The Glorious Dead' 2011 (Counter Records/Ninja Tune)
Brian studied music at Northumbria University before moving to the South West.
Georgia Green
Assistant Director
Georgia Green is a director and playwright based in London. Her work for Freckle includes Resident Director on Tiddler and Other Terrific Tales (West End & UK Tour) and Stick Man! (UK & INT Tour). She is artistic director of Box Room Theatre, winners of the Goldsmiths' Innovation Award 2017. Her future work for the company includes assistant roles on Zog and Tabby McTat. Her work has been performed in major theatres, pubs, cabaret evenings, churches and studio spaces
Heledd Rees
Designer
Heledd graduated from the The Liverpool Institute for Performing Arts (LIPA)
BA (Hons) Theatre & Performance Design (1st Class). Work includes: FLOOD, Directed by Alan Lane. Hull UK City of Culture – SLUNG LOW. THE RADICALISATION OF BRADLEY MANNING, Directed by Chris Tomlinson, YOUNG EVERYMAN PLAYHOUSE, QUANTUM - Directed by Matt Rutter. THE ENVIRONMENTALISTS - Directed by Matt Rutter & Chis Tomlinson
The Everyman Theatre.
CO-SET, COSTUME & PUPPETS DESIGNER - PRIVATE PEACEFUL Directed by Brendon Burns The Paul McCartney Auditorium - LIPA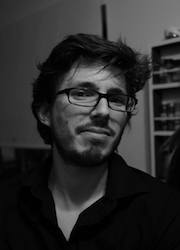 Cosmo Cooper
Company Manager
Matt Brewster
Production Carpenter
Michael Wolf
Magic Consultant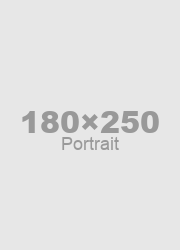 Thank You