Cast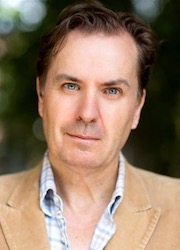 Jonathan Hansler
Basil
Jonathan like so many grew up with Fawlty Towers and Basil was one of his first ever impressions, as he was impressed..
His proudest moment was playing Peter Cook, his mentor in the play he conceived and co wrote Goodbye The Afterlife Of Cook and Moore at the Comedy produced by Leicester Sq Theatre and directed again by the BAFTA and Rose D'or winning director Vadim Jean. Jonathan's nirvana moment came when he saw Cook and John Cleese in the Interesting Facts sketch in the Secret Policeman's Ball.
TV includes Eastenders, Porters, My Family, The Queen's Sister, Dream Team
Film includes Breaking The Bank, The Devil's Business, Automata, Axed
Theatre includes Captain Hook in Peter Pan at the Theatre Royal Winchester, General Tilney in Northanger Abbey No 1 Tour, Pike in The Libertine at the Theatre Royal Haymarket, Hugh Paddick in Round The Horne No 1 Tour, and many more.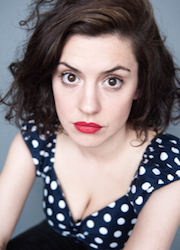 Jess-Luisa Flynn
Sybil
Jess started acting when she was discovered by the Royal Court Young People's Theatre whilst still at school. She went on to study performance in London and LA, where she attended the renowned Ivana Chubbuch Academy.
After some TV and commercial work and getting to meet the wonderful Mel Smith, who briefly mentored her, Jess ended up at the Edinburgh Fringe Festival, in a questionable sketch show (she didn't write). Despite it's awfulness, it introduced Jess to the world of comedy, where she knew in her heart she'd always belonged. She begun training in improvisation and joined Kill TV (a comedy production company) and devised her own one-woman cabaret act ADH-Me.
Jess started this year filming an online series in Africa, seeing the channel 4 debut of the film Brakes, in which she makes a cameo alongside comedy greats such as Julian Barratt and Julia Davis and performing in several immersive shows, including Swell Mob, the 5 star Edinburgh hit that debuted at Assembly Rooms this year.
Jess has also started her own immersive theatre and events company Wide Eyes and works extensively on the live scene as a theatre deviser, compere and host.
She enjoys pretentious organic food, hot yoga and civil disobedience.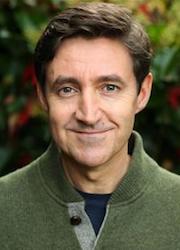 David Boyle
Manuel
David is very excited to play Manuel and looking forward to acting with Basil the rat in the classic sitcom Fawlty Towers reincarnation as The Official Dining Experience.
Recent Theatre credits include: Peter Sellers in Being Sellers (Waterloo East Theatre and 59E59 Theatre NYC) Dame Dottie Trott in Jack And The Beanstalk Pantomime (Millfield Theatre) Marty Feldman in Jeepers Creepers (Leicester Square Theatre directed by Terry Jones) Inspector Corner in The Phantom Raspberry Blower Of Old London Town (The Other Palace) Anthony Newley in The Fool Who Dared To Dream (Gatehouse Theatre) Little Voice (Oxford Stage Company)
Recent Film and TV credits include: Call The Midwife (BBC), Holby City (BBC), Urban Myths (Sky Arts), Cradle To Grave (BBC), Film School (M4 West).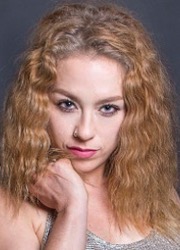 Erin Leighton
Polly
Erin Leighton has been heavily involved in stage life since she began Irish dancing at the age of 4. She went on to travel the world to dance in shows and compete throughout her teenage and young adult years, qualifying for the world championships multiple times and winning numerous shows and titles in places like America, Ireland and Holland.
She then threw in the towel to pursue her biggest passion - acting and went on to study in Wales. Her professional acting career started when she graduated in 2013 and was immediately hired by Independent, Cardiff-based director Sean Tuan John, who had worked with Erin in her final year at university. With Sean and the cast she toured Wales with the group devised, sinister and explorative piece Happiness Repeats Itself, which appeared in venues such as the Wales Millennium Centre and Aberystwyth Arts Centre.
Since then, Erin has become more and more involved in film and television work. She has enjoyed working on independent films such as The Institution (Another by Sean Tuan John) Bristol based, black comedy Kill Face (directed by Chris Murnaghan) and more recently, psychological folk horror Onus (Berrow Bay, directed by Alex Secker). Erin has shot numerous commercials and provided character voiceovers too for the likes of Sony and Amazon. She is absolutely delighted to get back on stage and focus on her true love - comedy.